From the small home studio desktop amp to the stadium stack, guitar amps come in many sizes and capabilities. What will work for you will depend very much on a number of factors. What type of music do you want to play? Will you be playing alone at home or with a band? Do you want to be able to turn it way up or keep the volume at a reasonable volume while still getting a good tone? It can be hard to wade through the different options.
We have decided to put together a guide for you to figure out what may be the right pick for your needs. We have chosen 10 guitar amps to fit different needs with top of the line specs. Whether you're a beginner or a seasoned veteran, you'll be able to find an amp that you'll love.
Got a budget? Check out these guitar amps under $500.
At a glance:
Our top 3 picks
Our team's top 3 recommendations
Fender Champion 100

Fender Mustang GT 100

Marshall Acoustic Soloist

100 Watts
2-channel output
Built-in Aux input
Simple Design

Wifi and Bluetooth
Good Solid state sound
Plethora of tones
Automatic updates on wifi

Standard Marshall quality
RCA inputs
Balanced sound
Good for small venues
View The Best Guitar Amp Below
Fender has a reputation for making some of the most popular guitars in the world. They also make some industry leading amps. The Champion 100 comes with 2 12" speakers with 100 watts of power blasting through them. The amp has an aux plug in for any time you want to jam along with your favorite band.
The 2 channel output allows you to switch between clean and overdrive channels. It's a fairly simple amp without a ton of extra features. What the amp lacks in add ons, it makes up for in being straight to the point. This amp sounds crisp, clear and powerful. Great for jamming with a band or playing alone at home.
Pros:
+ 100 Watts
+ 2-channel output
+ Built-in Aux input
+ Simple Design
Why We Liked It - The amp sounds really great. When playing on the clean channel you can rock along with blues, country, and lighter rock. The overdrive channel will give you the crunch you want for heavier rock music. Not the best suited for heavy metal unless you have some extra effects pedals to accompany the amp. View these guitar Amps under $200 for cheaper options.
Tube, Solid-State, or digital - When you go over the entry-level price range, looking for the very best amp, it's a serious investment. At that level, you should know how you want to sound. Try playing each type of amp before deciding how to spend your hard-earned cash.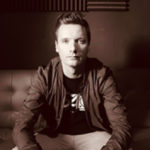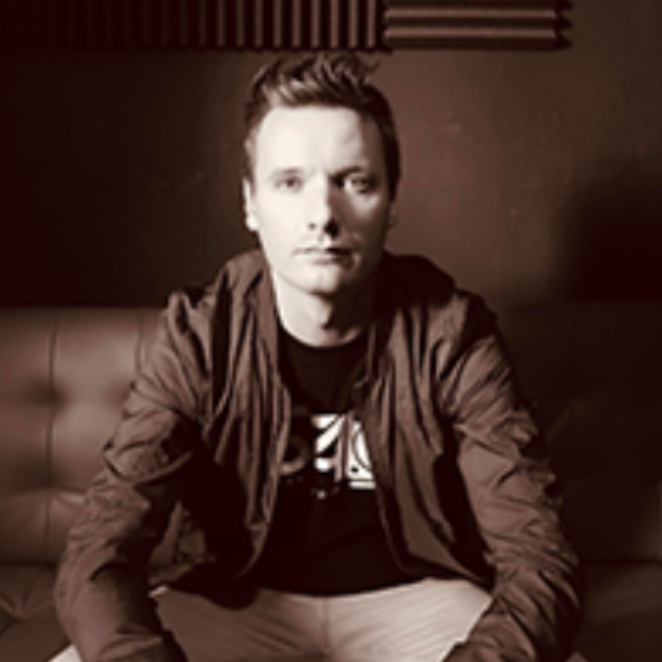 2. Fender Mustang GT 100
While number one on our list was the old school version, the Mustang GT is fully loaded with wifi, Bluetooth, automatic tone updates, and as many models as you can imagine. this amp is all about providing you with as many specific sounds as possible.
If you are interested in having lots of diversity in terms of tonal preference, this is the amp for you. It is not a super powerful amp and is best suited around the house. Perfect for any man cave or small jam space.
Pros:
+ Wifi and Bluetooth
+ Good Solid state sound
+ Plethora of tones
+ Automatic updates on wifi
Why We Liked It - One of the main reasons to play guitar is to sound like your favorite musicians. This amp allows you to pick from so many different sounds that it's so easy to find the sound you want. You can be really versatile when playing along with your favorite songs which is super cool.
3. Marshall Acoustic Soloist
Marshall is most known for its ability to cater to the hard rock and metal scene. That type of sound is not all they can deliver. This guitar amp is great for playing around the house in an acoustic setting. Marshall comes with great effects and tones that will make your guitar sound amazing. It has 2 8-inch woofers to offer a deep bass tone.
It has a poly-dome tweeter which gives the amp its crystal clear trebles. You can plug a microphone into the amp if you want to lay some vocals down, or play with some friends. With stereo RCA inputs you can connect mp3 players and drums machines. The dimensions are 21.3 x 10.3 x 16.4 inches and the amp weighs 35.6 pounds.
Pros:
+ Standard Marshall quality
+ RCA inputs
+ Balanced sound
+ Good for small venues
Why We Liked It - Marshall always delivers on great guitar amps. Having this one around the house for practice or jamming is really convenient. It has as good a sound as you will get with any other amp. The overdrive is great and the clean channel is really crisp and reliable.
How mobile is it - Most guitarists who spend serious cash on the best amp are working musicians who gig regularly. If you are getting into that territory, don't forget you need to get the amp to the gig and home again each time. Don't buy an amp that you'll be sick of carrying after a few shows.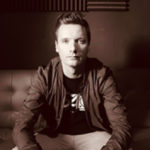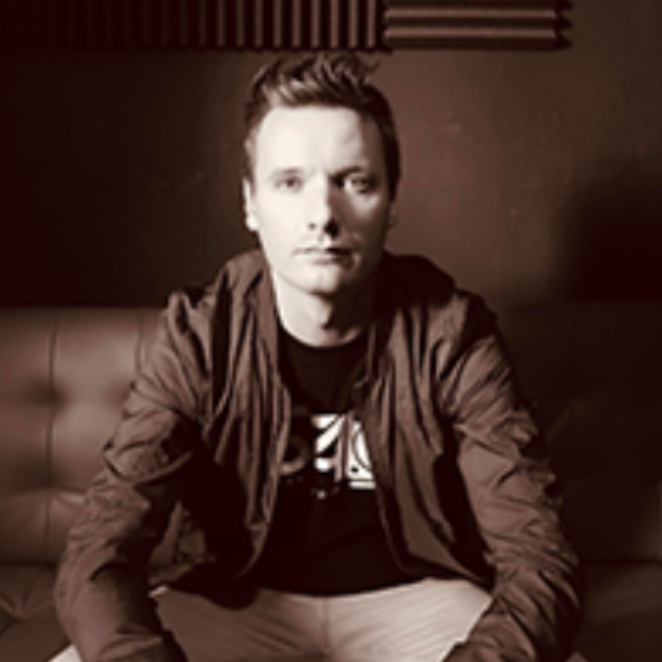 4. Fender Acoustasonic 90
This is a very lightweight guitar amp at one 18 pounds for a powerful speaker. In such a compact set up, you still get 90 watts of power, 2 channel inputs, mp3 aux inputs, and a feedback elimination circuit. This retro looking guitar amp is meant for the acoustic guitarist who wants a lightweight amp option for at the house or to easily take to jam with.
The mic input is XLR instead of 1/4" so you get a better connection with the microphone. It also comes packed with special effects settings to spice up your tone. Perfect for gigs at small venues, or for practice at home. The volume controls for the guitar input and the mic input are separate. You can decide to have louder or quieter vocals if you want which is a huge plus.
Pros:
+ 90-watts
+ Lightweight
+ 2 input lines with separate volumes
+ Good effects tones
+ Vintage look
Why We Liked It - The Acoustasonic has fantastic sound. 90-watts packs as much volume as a 100-watt amp does so there are no worries about being drowned out during a jam session. It's amazing that they fit that much power into an amp this portable. For a solid small venue or home amp, the Acoustasonic is one of the best guitar amps you will find.
The Fender Mustang GT 40 will pack the same kind of effects that you are looking for in the 100-watt version, except you won't have the extra weight and power. Connected via Wifi and Bluetooth, all the model uploads you want will be available for you to play around with. This amp is better suited for playing at home as it packs a little less power.
However, the sound is still fantastic and impressive. It only weighs 17 pounds and won't take up a ton of space in your living room. With Bluetooth streaming, you're able to play music through the amp directly from your devices to jam along with. No cord needed to connect your music. The footswitch is not included and we recommend picking one up to make switching between clean and lead tones seamless.
Pros:
+ Lightweight
+ Lots of tonal uploads
+ Bluetooth and Wifi
+ Colour display screen
+ Great home amp
Why We Liked It - To be able to have the amount of amp sounds uploaded straight to your home is fantastic. You can play along with basically any of your favorite music with the perfect tone. It's super lightweight and easy to move around. Some amps can be so bulky that they are a pain to pick up. This one is perfect for the house or small jam space.
6. Monoprice 611815 15-Watt
This classically designed 15-watt tube amplifier brings impressive punch in a small package. Smaller tube amps are a little less prolific. Tube amps exude a raw and full tone. It almost seems little more genuine and real. The sound comes out of a single 12-inch speaker, powered by 12AX7 and EL84 tubes.
You can connect your own effects loop and the amp simply comes with a built-in reverb setting. The small size makes it the right amp for someone just starting out, or who wants another practice amp for the studio. The sound is quite impressive for a 15-watt capable amp and will give you that punch you desire.
Pros:
+ Extremely compact
+ Good tone
+ Classic Design
+ Built-in reverb
+ Effects loop
Why We Liked It - If you're looking to jam with a band, this is not the amp you want. But if you just want to have some amplification around the house for practicing, this will do the trick. It has impressive sound for such a little amp. The tube technology is still king in the world of amplifiers. We love this small amp as it still packs a punch.
See more guitar amplifiers under 300 bucks.
Peavey is another hallowed name in the world of amplification. They have a reputation for delivering some high-end product for prices that are attainable. You can pick this amp up in 20. 40, or 100-watt variations. This particular amp suggests it is able to harness the power of acoustic, electric, and bass guitars. Not many amps are able to accomplish that. With uploadable models, you can choose from a wide variety of amp tones for your desired taste.
With the powerful versions, you can take this amp to a jam session or small venue and enjoy the plethora of options you have, or you can keep it at home from some great tones. The 40-watt amp weighs 22 pounds which is quite reasonable. The sounds that you get with the model tones are fantastic. Metalheads especially love the tones you get.
Pros:
+ Variable sizes
+ Exceptional modeling tones
+ Bass capabilities
+ Modern design
+ Lightweight
Why We Liked It - Having the versatility to play bass through a guitar amp if very rare. Having that ability if you want to switch instruments is super convenient. The uploadable tones available are fantastic. They really provide that extra bit of freedom when playing different genres of music. See more amps under 250 dollars here.
Yamaha is best known for bringing us our reliable acoustic guitars for a great price. They have done the same with the THR10 desktop amp. It is one of the best guitar amps to have at the house with its compact size and weight. The tones are really impressive with dense bass and crisp highs. The 10-watts of power won't blow the doors off your studio.
It's meant for practice at home with not a tone of volume. It will work best for you if you are looking for a simple plug-in and play amp. It comes with its own built-in effects, 3-band EQ and USB for editing and recording.
Pros:
+ Perfect desktop amp
+ Clear sound
+ Lightweight
+ Cool design
+ Built-in effects
Why We Liked It - If you're looking for a simple small amp for the house, then you should really consider the THR10. You'll get all the tones you want without paying the superpower prices.
If you're looking for a 10-watt amp, you don't need a ton of extra effects and power built in. The Fender Frontman 10G is one of the more simple and reliable small electric guitar amplifiers. The 2-channel amp gives you clean and overdrive tones whether you're a rhythm or a solo player.
A 1/8" jack allows you to plug in your MP3 player or a set of headphones so you can listen in a private way or play along with your favorite music. Perfect for any beginner guitar player who doesn't need all the bells and whistles.
Pros:
+ Super lightweight
+ 2-channels
+ Simple design
+ 1/8" input
Why We Liked It - It is a great amp for starters. It doesn't go very loud and offers acceptable tones at the low volume. It has good sound and is really easy to carry around and have out of the way when not using it.
This amp is the little brother to the Champion 100. The 20-watts of capability makes it better suited for home use. It gives you control over the treble and bass, as well as an offering of effects such as reverb, chorus, vibratone, and delay. It contains an auxiliary input to play along with your favorite tracks.
Comes preloaded with 17 various amp models to give you exactly the sound you need for your practice session. It weighs only 6.6 pounds and is really easy to move around the house. It may not have enough power to play along with your bandmates unless its in a more acoustic setting. A really solid amp for practicing at the house.
Pros:
+ Lightweight
+ 17 Amp models
+ Quality tone
+ 4 effect options
+ Simple design
Why We Liked It - For a starter amp, this one sounds great. It's really nice to have the versatility of 17 different amp models. It allows you to sound exactly the way you want to when you're playing with MP3's. It's still really light, so moving it around the house or to friends places is a breeze.
Specialist or all-rounder - Just like guitars, more expensive amps sometimes excel in a very particular sound. Beyond choosing the type of amp, you should think about the music you need to play. It's especially important if you play in many different bands and need a versatile amp.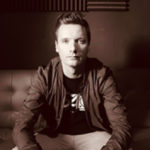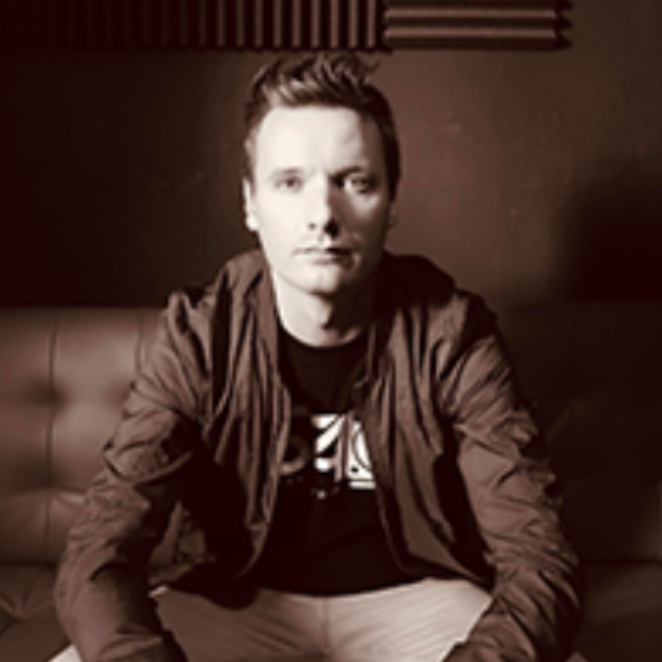 Guitar Amps Buyers Guide
What to look for in a Guitar Amp
There are a lot of options when it comes to guitar amps. Depending on what you are going to be using the amp for, you will have some decisions to make based on many different factors. If you're going to be playing with a band live or in a practice room, you will need more power than a beginner. But this is just one of the aspects you'll need to consider. With things like sound, versatility, capability, and size all playing a part, it can be tough to sift through the prospects.
We have put together a short buyers guide to try to give you a better idea of what's important when picking out a guitar amp. Hopefully, by the end, you'll have a clear picture of what you need.
Sound Quality
Not all amps are created equal when it comes to sound quality. There are solid state amps and tubes amps. Solid state amps send their power through the output devices whereas, tube amps derive the power from voltage through vacuum tubes. So what's the difference between tube and solid state amps as far as you are concerned? Tube amps require a little more long-term upkeep but provide a genuine and realistic tone to instruments and voice.
They tend to have a rich midrange. Solid state amps will generally provide a more detailed tonal quality and more power for the dollars spent. they are also easier to maintain with no glass vacuum tubes to keep clean. Either type can provide you a really good sound.
If you're trying to turn it way up with massive overdrives, ensure that your amp is not designed for acoustic in-home use. If you only need an amp to help work on your chops, a smaller and less dynamic amp can do the trick. It all depends on what type of music you are playing. Remember that smaller watt amps will give you good tone at lower volumes, but, as they are turned up past the threshold, they tend to lose some integrity.
Power
Power necessities are pretty simple from a buying standpoint. How loud do you want your amp to be? If you're playing at home by yourself, then 10-20-watts is all you are going to need. If you're playing along with a drummer or a loud band of any kind, at least 50-watts will be necessary. Usually, 100-watts is the safest bet because that brings you the power you need.
The majority of larger amps designed for band use come in 100 watts. It can also be helpful to have some foresight in terms of what you may use your amp for in the future. Even if you're only practicing now, you may get good quickly and want the capability to play along with a band sooner than you think.
Versatility
How versatile do you need your amp to be? If you want all of your effects packed into one amp, then you may be best off going for a modeling amp which allows you to upload many different tones. If you already have your own mammoth of an effects pedal, you can be less concerned with having a detailed guitar amp.
Some amps come with enough tonal clarity and power that when you plug effects pedals into them, they sound great on their standard tone. Do you want to have effects like chorus, reverb, and delay on your amp without buying extra pedals? If you pick an amp that has multiple channels that can harness the benefits of numerous effects, you could save yourself a little bit of money on effects pedals.
Having everything right in place is really convenient for people playing at home or with a small jam group. A professional stage musician is likely happy to pick out their own effects specific to their needs.
Size
Are you going to be playing mostly at home, or do you need to be taking your amp around the world with you? Unfortunately, amps that you are able to take to gigs and practices with you need to be more powerful. In order to bring more power, the amp generally needs to be bigger and heavier. If you only have a small space at home to play in, you won't need a large and powerful amp. A smaller desktop or 10-20-watt version will do the trick for you. 100-watt amps tend to be quite big and heavy. So it's best to figure out beforehand how much maneuverability you want.
Warranty
When it comes to high powered speakers, you need to make sure you're protected against manufacturer defects. Amps are built to last, but the smaller and more fragile components can be easier to break. You want to make sure that you're covered if your speaker is defective, or if wires simply weren't soldered on properly.
Amps are difficult to fix if you don't have the necessary expertise. A good warranty will help you take care of any unexpected problems that you didn't see coming. Guitar amps can be expensive, so, the last thing you want is to have to buy another one if there is no warranty involved in the one you have.
Conclusion
You're probably really excited to get playing your favorite music. As you should be, playing music is one of the greatest gifts to mankind. Hopefully, we've been able to outline the necessary information for you in order to help you make the right decision. Let's get rocked!!
Expert Tip
The more simple an amp is, the less likely problems will arise. An amp that is simply meant to have a guitar plugged in will have fewer things that can break or malfunction. Amps with Bluetooth and wifi capabilities can be great for versatility and ease. They always have the chance of having extra components not work anymore which can cause unwanted annoyances.
Did you know?
Before modern guitar amps were invented, guitarists who wanted to have their pickup weilding electric guitars had to play through "radio horns with limited acoustic frequency or output". Essentially the sound was terrible and unreliable until 1927 when a portable speaker that could be plugged in became popular with many musicians.
If you've enjoyed this review by Music Critic, please leave a positive rating: