In this article we are diving headfirst, (no pun intended) for a look at the 10 best marine speakers in 2022. The audio-electronics market is literally awash with competing products, which can sometimes make it much tougher to distinguish the good from the bad.
As silly as it sounds some marine speakers are more waterproof than others, moisture resistance is measured in varying degrees, so some products we will look at today may be fine mounted inside a sheltered boat cabin, but won't fare too well against mother nature mounted on a mast in a monsoon.
So, for a peek at what's under the hood, and how they plan to withstand the weathering on-board your beloved boat, we have carefully selected the cream of the crop and picked-apart each product for an in-depth look.
As ever we are including an informative guide,which should answer some of your recent queries.
At a glance:
Our top 3 picks
Our team's top 3 recommendations
Rockville RWB80B

Kenwood KFC-1653MRW

Kicker White OEM

Waterproofed to handle outdoor marine conditions.
High output.
Easy to install.

Dedicated woofer and tweeter
Water resistant components.
Affordably priced.

Full range audio drivers.
UV treated and water/rust resistant parts.
4-pack
View The Best Marine Speakers Below
We review stacks of speaker options in our articles and we are no strangers to a rocking set of Rockville's. They manufacture some of the greatest models in terms of bass response, on the current market, so it is unsurprising that their meaty 2-way marine option offers some high power handling lows. They are designed as wake-board tower models, and easily mount to bars and roll cages. They are ideal for a range of vehicles but the lengthy measures which Rockville have gone to protect these bad-boys from the battering salty sea air make them a superb option for a marine mount.
They are fully protected against salt and freshwater conditions, all terminals have been sealed with rubber gaskets. They are waterproof to a high degree and completely rust resistant.
The woofers measure 8 inches and feature a high-grade polypropylene cone which has been mica-injected. It handles unbelievably well and is centered in a Santoprene surround to help dampen unwanted resonance which can cause bass distortion.
It is coupled with a hard-working, 1-inch dedicated mid-range tweeter that is formed with a rigid polymide composite dome. It harbors a high-density, neodymium magnet an effortlessly copes with the delegated upper frequencies thanks to the outstanding on-board crossover circuitry.
They have a high peak power handling of 300 watts (200 RMS), sound pressure levels of around 98 decibels, a great frequency response and low impedance.
Pros:
+ Waterproofed to handle outdoor marine conditions.
+ High output.
+ Easy to install.
Why We Liked It -These guys have had a few bad reviews, we're not sure why? In general Rockville speakers are pretty darn robust, and they handle impeccably under pressure with a high output, this pair is a testament to their top notch engineering.
Water Resistance - Though this might seem to be an over-obvious concern for marine speakers, it is worth double and triple checking whether the components of marine speakers are as water resistant as it might appear. It could be the case that the enclosure for the speakers is water resistant but the components, if exposed, are not, which could lead to trouble in the case of damage to the enclosure.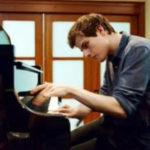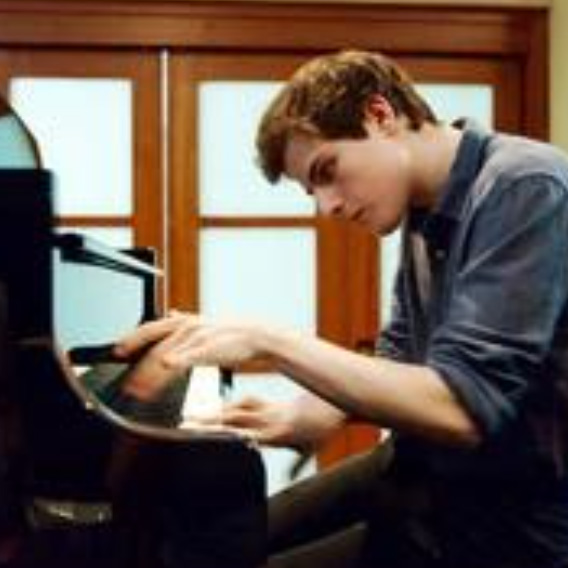 2. Kenwood KFC-1653MRW
Over to another of the best brands in speaker production, industry granddaddies Kenwood, a company with plenty of experience under their belts to see what seaworthy sets they serve up. They like the Rockville option reviewed above are of a 2-way classification and whilst the bass on a Kenwood speaker tends to be more understated than a Rockville they produce very rich, well-balanced audio.
In direct comparison, they are a more compact and somewhat less powerful pair, but actually ring-up at around half the price, offering some great value for money. They too are sold in pairs and their 2-way array consists of a woofer and tweeter combination to efficiently sort the workload of the highs and lows to the appropriate driver for optimal performance.
The woofer is 6.5" and formed from a water-resistant polypropylene composite, the balanced dome tweeter is just under an inch and again constructed from materials that can withstand the weathering that marine life can subject a poor speaker to.
The drivers enable a fairly wide frequency response and share their duties harmoniously thanks to Advanced crossover circuitry enhancements Kenwood have implemented.
Pros:
+ Dedicated woofer and tweeter
+ Water resistant components.
+ Affordably priced.
Why We Liked It - They genuinely produce full-range natural sounding audio representation, the crossover is seamless and we love that they are priced accessibly. Definitely a better choice for your boat than the usual risky choice of a boombox.
Now for a look at what Kicker have on offer in the maritime ready department. If you have read any of our other speaker reviews you will know we have a soft spot for Kickers coaxial contenders.
Now first things first, these babies sell as a set of 4, and if you are truly serious about pimping out your deck, a bulk buy is worth its weight in gold.
They benefit from the same blood, sweat and tears put into researching optimal driver performance and setup as Kickers other best selling model. Additionally and most importantly many of the components have been refined and redesigned where necessary to cope with life at sea for as long as needs are. No joke, they have been expertly crafted using only waterproof, rust resistant and UV treated parts. They feature sealed motors, stainless steel mounts and locking terminal covers, and actually exceed some of the industry standards for a water-resistant speaker.
The weatherproof woofer is 6.5 inches and injection molded out of Santoprene, like the Rockville's. The powerfully handle the lower frequencies whilst the tiny 13mm dome tweeter is porcelain/enamel treated (PEI rated) and defines the crisp and crystal highs. They have a good frequency response for a 2-way class set.
Pros:
+ Full range audio drivers.
+ UV treated and water/rust resistant parts.
+ 4-pack
Why We Liked It - They serve up the same notorious killer Kicker sound that is full-range with depth and definition in a waterproof package, with some high end measures which surpass some speakers specifically designed by maritime manufacturers.
Add to this the fact that you get 4 for a reasonable price and you have yourself a difficult deal to beat.
Mounting Placement - If there is an indoor area on your boat to install your speakers, they will be better off in the long run, with fewer opportunities for damage stemming from unexpected contact with water, inclement weather, or exposure to the elements outdoors otherwise. Even indoors, the speakers must be fully water resistant.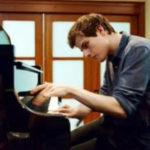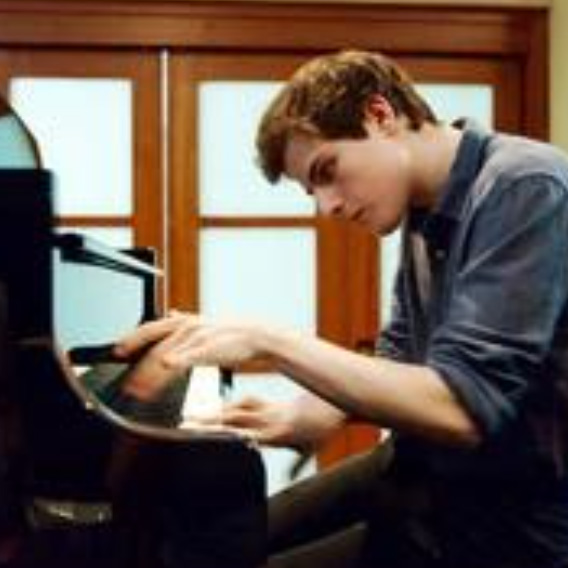 4. Sony 4 XS-MP1611
This stylish Sony set of four marine speakers make for an awesome upgrade for your boat. They feature dual cones, and measure 6.5 inches. The dual drivers have surprising performance and cope with a fair input. They have 65 Watts of RMS power, 130 per 4-pack and maximum power of 140 watts (280 watts per 4-pack).
They are lightweight but very durably built with premium components that are all housed in an IPX5 certified enclosure rendering them water resistant enough for marine use (UV-ray and salt-waterproof).
They produce great sounding audio, the crossover capably deals with the frequency response and workload balance. They have rustproof, low impedance circuitry which has been refined by their years of expertise in their field. They are simple to mount (can be front or rear mounted), they only require a cutout of 4-15/16 inches and few standard spade wires. They come in classic black or white aesthetics and have removable grilles.
Pros:
+ Low impedance.
+ 4-pack.
+ Dual cone.
+ IPX5 waterproofing.
Why We Liked It - They make for another great sounding bulk buy option and come from a trusted brand, we are a little dismayed with the plastic waterproof grille, but the low price tag, has to come with some sacrifices, luckily the sound quality isn't something Sony wanted to comprise.
Now for another look at Kickers aquatic combating audio solutions, in the form a mini-box speaker option. They are a rugged pair for rigging, suited to mounting in the sea breeze as well as stowing away below deck.
They are another affordably priced 2-way classified system that has dual drivers met with great crossover circuits to deliver an accurate frequency response. They perform really well, effortlessly delegating the workload between the dedicated woofer and tweeter combination. They have great power handling at high output, with a peak of 150 watts (75 watts RMS each).
They are easy to mount and come with all the necessary parts for mounting. Every part has been designed with longevity in mind, they have coated circuitry to prevent rusting and it is UV treated. All of the carefully sourced components have been enclosed in a water-resistant enclosure, making it adequately equipped for any outdoor application.
Pros:
+ 2-way class array.
+ Block/box design.
+ 150 watts power handling.
+ Affordable price.
Why We Liked It - They are a well designed pair the enclosure has been IPX 5 certified, so they are ideal for mounting on board.
A nice low profile option for your boats interior could be this reasonably priced pair fro JBL. They feature their patented Plus One woofers the key ingredients to some of their other best-selling speakers. The ingenious Plus One technology helps maximize the surface are of the woofer cones a design concept that enhances the response and performance.
The woofer is coupled with a balanced dome tweeter to cover a broad range of frequencies, the tweeter deals with high energy exceptionally well, with cooling in place. Together they provide audio with real depth and clarity.
They have individually voiced drivers and designed to battle the elements. They feature waterproof motor structures and a one-piece cast polymer basket, sealed magnets and rubber surrounds as a dampening measure.
Pros:
+ Plus one tech.
+ High quality components.
+ Great value for money.
Why We Liked It - They are a surprisingly powerful pair with unparalleled dispersion, the Plus One tech is a great addition to the woofers on any speaker system.
If you like the mini-box design style of the Kicker KB6000s then these stylish fellers from Polks outdoor Atrium series are well worth a look. They are an exceptional pair that raised the industry standard bar, when they first made an appearance on the market back in 2002. Their recipe for broader open-space coverage, and tough environmental endurance, actually meant the exceeded the performance abilities of military specification models.
Their power handling and frequency response is optimized, for high-tolerance and durability against the elements. The tweeter domes are made from anodized aluminum and feature rubber surround for deadening unwanted vibrations. The baffles are designed to disperse the sound more effectively in a large area, without compromising the definition and clarity.
They mount in an extremely simple fashion, via a speed-lock system for easy safe installation under extreme weather conditions, which only requires the use of one hand.
Pros:
+ Rugged build.
+ Treated military grade components.
+ Broad outdoor dispersion.
+ Easy speed lock, one-handed mounting.
Why We Liked It - These are a heavy-duty outdoor set of speakers that genuinely mean business. The design protocols in place to protect against extreme weather make them suitable for marine mounting.
Back to the audio titans at Kenwood for another superb sea-sailing speaker selection. In direct comparison to the first Kenwood pair we reviewed, this set offers a slightly larger woofer (at 8 inches) and a slightly lower price tag and for a bargain 2-way class speaker, the sound is actually astounding. The volume levels can be raised without distortion or break up, filling even the largest of cabins.
They also have a meatier max wattage than the KFC-1653MRW model totaling about 300 watts so these little guys are deceptively powerful.
They are well balanced the dual drivers working for hand in and with one another. Lows are pleasantly surprising and the highs are crisp and high def thanks to the 1" balanced dome tweeter that performs exceptionally well.
They are arduously engineered taking Kenwoods specialist audio skills to waterproof depths. All components are treated to be moisture resistant, the motors faultlessly sealed for ultimate protection against the elements.
Pros:
+ Superbly made.
+ Low-priced.
+ High output.
Why We Liked It - They are a thoroughly thought-out, well-designed pair, they have practically flawless circuitry and are very user-friendly for a quick and easy install.
Time for another gander at Kickers marine speaker options, in the form of another robust, 2-way class coaxial set of 4 speakers. They handle high powers together with a peak RMS of 65 watts per speaker totaling 360 watts.
They have a heavy-duty, water-resistant design, which is constructed form quality materials. Each component has been treated to withstand exposure to moisture. They feature a waterproofed 3/4" titanium dome tweeter, the surrounds are marine grade rubber composites and the motor is completely encased.
They are fairly simple to install and provide an impressively loud, well balanced cabin-filling sound, which has wide dynamics, nuances and crisp details.
Pros:
+ 4–pack.
+ Water resistant.
+ High output.
+ Dynamic,balanced sound with great clarity.
+ Excellent value for money.
Why We Liked It - If you have a decent amplifier and aren't too concerned with power consumption, these make for the most impressive upgrade to stock speakers going. They are very high quality, given their low price- literally offering the most bang for your buck.
Amid an armada of pretty poorly performing cheap options, this marvelous Magnadyne marine set certainly make some waves. They are very well-designed and extremely low priced, outperforming most of the lower price regions. At around 25 bucks for a pair, their surprising performance is pretty unbeatable.
They have marketed as OEM hot-tub speakers but work tremendously well for outdoor and marine applications.
They feature a dual cone design effectively making the most of the compact space and achieving the widest frequency response possible at the same time. They are low wattage which means they won't demand too much of your vessels power. The max power handling for each speaker is 25 watts but they still manage to pack a pretty impressive punch.
They are moisture, heat, cold and shock proof all electrical components are encased and they feature permanently attached integrated grills. They are simple to mount and exact replacements for all OE tubs.
Pros:
+ Dual cones setup.
+ Low output option.
+ Very resistant.
+ Cheapest product of todays reviews.
Why We Liked It - They are a very cheap option that still performs well, ideal for those on a budget without a lot of options, the volumes aren't as impressive as some but for the price they are pretty unbelievable value for money.
Size - When it comes to marine speakers, bigger hardware doesn't necessarily translate to greater efficacy or efficiency in sound transmission. It is more worthwhile thinking about amplifiers and subwoofers to boost the quality and volume of your sound than shopping around for units that boast size as a proxy for volume and quality.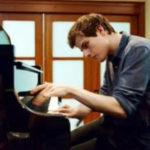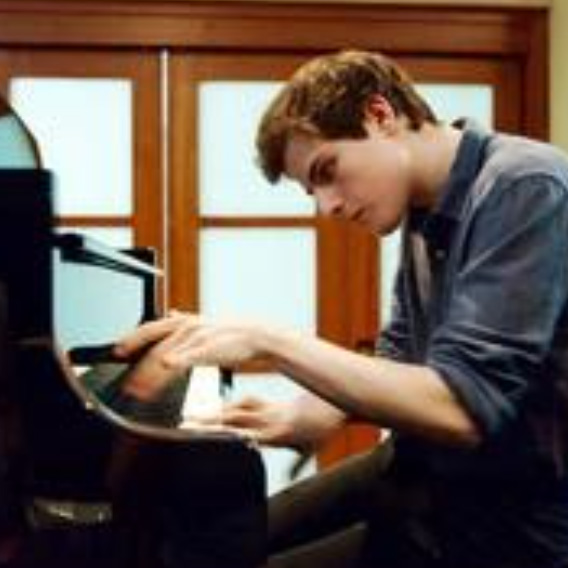 Marine Speakers Buying Guide
What to look for in Marine Speakers?
It might seem completely redundant to mention but, water resistance is paramount. There are models masquerading as marine capable, so you need to know what to expect as standard in a marine suitable set. All electronics need to be housed in an airtight/water tight sealed unit. Any metallic components need to be of metals which do not rust or to be treated to prevent/eliminate rust (rust-proofing).
The surround of a cone is important in keeping your audio noise-free, they need to dampen vibrations that aren't audio wave response. Typically companies use rubbers and other flexible composites, but the sun can damage these materials quickly- so surrounds should be duly protected either by clever grille designs or UV protective treatments.
In general, if they are for your interior mounting they don't need to be quite so hardy as their exterior counterparts but seeing as the humidity level, rising damp and mold can all be indoor cabin issues the wetter they can handle then the better the outcome is in terms of life expectancy.
If you want reasonable audio quality then a 2-way class system is sufficient to handle a wide enough frequency response. For outside mounting, you will probably want to opt for something with a widened dispersion so that the audio doesn't get lost in the open air.
Of course, and importantly you have to consider your power consumption, usually, it is better to have something lower output unless you have the increased power capabilities for something a bit meatier.
Why do I need Marine Speakers?
If you don't have a vessel you probably don't require a marine set of speakers, that being said their waterproof nature makes them ideal for a range of other vehicles, such as caravans, camper-vans, and off-road vehicles such as quads which kick up a lot of dust. This is because waterproofing methods are great weatherproofing methods and typically they are dust-tight as well as water-tight.
They are also ideal for pool surround speakers, or installation in spas and saunas and other locations where there is a possibility that they may get wet.
Are Marine Speakers Waterproof?
Yes, they are, the majority we have looked at today are rated fairly highly. Some of them, however, are what we call water resistant if you have enough cash to part with there are many models on the market which are waterproofed so well they can withstand full submersion in liquid and live to tell the tale. To be considered a maritime model they have to tick many important factors off the list to be deemed suitable.
All circuitry mounting and other metals should be made from rust-resistant material, typically this will be stainless steel as it is a relatively cheap material.
When we talk about waterproofing, we usually IP rate the enclosure of the item, designating it a number that relates to how 'dust-tight' and waterproof the housing of the product is. If it is suitably dust/airtight then we deem protected from water and other particles getting inside to damage internal parts.
The numbers go from 1-7, 1 being no special protection, it then runs through from condensation proof, to water droplet proof, then protected against water spray or low-pressure jets, on to strong waves, temporary immersion and finally 7 which indicates the item is protected sufficiently against the damaging effects of prolonged immersion.
Conclusion
Finding a quality set of marine speakers is a far easier task than it once was, you are no longer required to find a specialist store the world wide web has made it far easier to find a fab upgrade. When pimping out your pontoon, you will ideally want to find replacements that are the same size as the existing speakers for the smoothest installation, and as mentioned in our guide you need to consider your power consumption and the capabilities of your amplifier unless you are going for a complete system overhaul with more freedom.
Waterproofing is a technological advancement which we are far more knowledgeable in nowadays, so thankfully the products available are much better than they once were. Finding an excellent set of speakers for your boat should be a breeze with the sheer amount of talent on display for top manufacturers, so long as you know what to look for. Hopefully, our reviews and buyers guide will have served it's purpose in helping you make an informed purchase.
Expert Tip:
If you are a novice renovating an old vessel might be worth looking at some complete systems if you are completely new to the world of wiring up a sound system, many of the speakers we have reviewed today are designed with a flagship amplifier in mind.
Did You Know?
If you don't have a boat or even a jet-ski but are just nosing because you are interested in waterproof audio, you might want fancy reading through some of our other articles as we have reviewed many in-wall models which are waterproofed for outdoor mounting as well as many waterproof mini cheap bluetooth speaker options.
If you've enjoyed this review by Music Critic, please leave a positive rating: