As recently requested we are going to give a good rundown of the 10 best Powered Speakers, what their assets and features are and just why that makes them the best. Despite modern conveniences often opting for built-in speakers and headphone outputs, the powered speaker still reserves pride of place for all our quality audio needs.
You can't socially listen without a decent set of speakers and it really isn't just a case of addressing volume requirements. Bigger isn't always better when you're looking for the best self-powered speakers, and neither is louder, at higher volumes, sounds tend to distort at opposite end of the spectrum with all the more force.
With more and more of us expecting better sound quality and multiple companies by the minute, trying their hand in the audio industry it can be daunting to try to sort the awesome from the awful.
So to help direct you on the path to the perfect powered speakers for you, we have gathered the data, listed to your questions and presented them answered in an informal buyers guide for powered speakers. Now lets begin our powered speaker review.
Need computer speakers? Try these speakers for computers on a budget.
At a glance:
Our top 3 picks
Our team's top 3 recommendations
Edifer R1700BT

 Klipsch R-15PM

PRORECK Club 3000

Bluetooth pairing.
On board DSP.
Tone control.

Integrated phono pre-amp.
Multi-use.
Auto voltage.

3000 watt.
Versatile.
Complete array speaker set.
 
View The Best Powered Speakers Below
First up is a stylish pair of incredibly versatile speakers with Bluetooth pairing, you can play practically any device via them. They have built-in digital signal processing and dynamic range control for preventing undesirable distortion at each end of the spectrum. Each speaker has a 19mm dome shaped tweeter and a 4-inch bass driver for crisp highs and lows with great depth creating an overall balanced and full sound.
The side of the speaker is home to treble and bass adjustment dials as well as a general volume control which is digital and resets to a sensible level when it is powered on, so you won't switch them on to ear-bursting levels when you are recovering in the morning, no matter how loud your party was the night before.
They have a decent frequency response 2 RCA (Auxiliary) inputs and you can connect 2 devices simultaneously.
Pros:
+ Bluetooth pairing.
+ On board DSP.
+ Tone control.
Why We Liked It - They are beautifully constructed and make a great set of PC speakers with added connectivity capabilities.
PA vs Monitor Speakers vs Shelf/Bookshelf Speakers - There are 3 main types of powered speakers. PA speakers are much larger, suited for live events and venues. Monitor speakers are optimized for studio music production or DJing. Bookshelf speakers are best for home HiFi use and music playback. All of these speakers are powered and don't need a separate amp to function.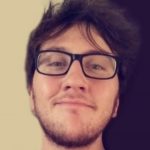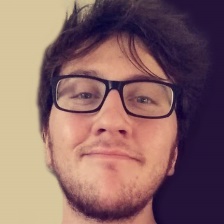 2. Klipsch R-15PM
Klipsch makes a fantastic range of speakers these are a fantastic pair that delivers full rich sound with high fidelity, and no need for any receiver. It features wireless Bluetooth tech, digital optical inputs as well as analog RCA and USB.
Each speaker enclosure houses a square Tractrix horn and a copper spun IMG subwoofer which is shielded.
These monitors have ultra-low noise amplifiers and have been custom engineered to optimize sound quality and make for a well crafted high performing set of speakers.
Pros:
+ Integrated phono pre-amp.
+ Multi-use.
+ Auto voltage.
Why We Liked It - Klipsch make exceptional audio speakers these are a fantastic set of powered speaker cabinets that make for superb addition to any home set-up they are also easy to expand from as your needs grow.
This is a reasonably priced 300 watt full set up ideal for public audio uses. It is one of PRORECKs most up to date systems and provides an awesome array for performance use. It consists of 2 array speakers, one active subwoofer with a built-in amplifier and one passive subwoofer as well as their mounting poles and required cables.
The inexpensive subwoofers are the 12-inch diameter and have bass reflex style enclosures. They are high quality and have a wide frequency response. They are perfect for amplifying music and vocals so ideal for parties, DJs, speeches, quizzes, and karaoke or maybe solo performers that sing to backing track accompaniments.
The set features very versatile input options with dedicated controls over treble, bass and overall volume. Other options include USB, wireless Bluetooth, and SD card inputs as well as line-in methods such as Mono XLR, stereo 6.35mm, and stereo RCA.
Pros:
+ 3000 watt.
+ Versatile.
+ Complete array speaker set.
Why We Liked It - We love the compatibility range on this set, it is made of non resonant materials with sound absorbing technology incorporated to provide feedback free, clear and deep stereo sound for any event.
What is a Two-Way Speaker? - Most powered speakers are two-way. That means they contain both a woofer and a tweeter. The woofer deals with lower-end frequencies and bass whereas the tweeter deals with higher frequencies. These types of speakers cover pretty much the entire frequency spectrum other than very low sub-bass.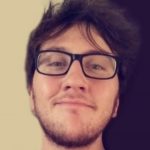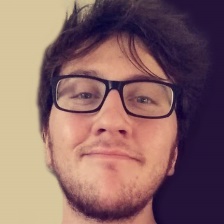 4. PreSonus Eris E3.5
This Eris set from PreSonus are a high definition studio level pair of monitors. They capably provide accurate mixes. Inside each enclosure is a 3.5 inch low frequency Kevlar transducer and the tweeters are 1 inch ultra low mass silk dome high frequency transducer. It has been constructed with resonance suppressing braces internally to as well as a rear firing port for bass clarity and ultra-optimized sound.
Despite their lightweight construction and small footprint, these bad boys can handle 100 decibels of uninterrupted sound pressure level.
They are highly responsive Class AB amplifiers and they are equipped with flexible input and output features that cover the 3 most typical studio set-up styles and an in-depth manual for tailoring your sound to your needs. They can be easily added to if you fancy a subwoofer later.
Pros:
+ Flexible I/O.
+ Top class monitors.
+ Great components (Kevlar, silk, other woven composites)
Why We Liked It - PreSonus produce some high end speaker systems for an affordable budget they use top of the range material sources for their parts. These are perfect for multimedia uses and ideal for home studio monitoring.
Next up is a stylish pair of active bookshelf speakers from Micca created as an active version of their popular passive set the MB42X. This set takes all their best features and make for a great powered speaker set. They are only around 6 inches big but they outperform many similar sets in their price range.
They are a tweeter/woofer combination and housed in a ported enclosure for delivering distortion-free, extended bass responses. The amplifier utilizes a Class-D chip from Texas Instruments and has 15 watts of clean power for each channel.
They are of a compact design and accurately produce sound with a neutral balance for absolute clarity.
The woofer is woven carbon for withstanding bass impacts, the tweeter has a silk dome design and highlights treble frequencies in a pristine manner.
Pros:
+ Low priced.
+ Multi-use.
+ Low distortion for budget speakers.
Why We Liked It - Micca have created a decent pair of powered speakers that make for a natural evolution to their previous passive set, they provide a surprisingly adequate, top quality sound that is rare given the low retail price.
The R1280T set from Edifier makes for another fantastical value set. Coming in at just below the $100 mark they are packed with premium design features which put them in a front-running position as far as other similarly priced bookshelf sized speakers under $500.
They are an eye-catching classic wood finished set with the layout of the combination of drivers on the 1 active versus the passive. The 13mm silk dome tweeters provide natural sounds at studio quality. The bass reflex port enclosure has been carefully calibrated to help to provide optimal sound free of bass distortion. The bass driver is 4 inch and pretty impressive.
They deliver a full sound the bass notes have great presence and it creates a real depth overall. It has dual RCA input to connect to multiple devices, so you can keep your turntable hooked up for spontaneous spinning when the mood takes you, they are located on the active speaker. It also features built-in tone control to shape your sound to your preference.
Pros:
+ Bass reflex port.
+ Multi-hook ups.
+ Low price.
+ Best powered speakers for turntable.
Why We Liked It - We love the retro good looks of the pair, the wood composition is always a bonus over plastic which we typically see at this level of budget. They certainly make for a great pair.
The A2+ pair from Audioengine might set you back a little more they are a premium quality audiophile level set. They feature built-in digital to analog converters with well-made circuitry.
They are USB connectable and have RCA variable outputs for building on your sound set-up adding subwoofer options or maybe even a turntable if you are a budding DJ.
They make for an awesome upgrade to your stock monitors they take up very little space and basically reset the bar as far as the industry standard for mini music systems goes.
They feature classic A/B analog amplifiers built into the left speaker the right speaker is left passive. They house the same custom tweeters as the Audioengine 5+ with added compact Kevlar cone woofers housed in hand polished wood cabinets which put plastic PC speakers to shame.
Pros:
+ Hi-Fi sound from an audiophile powered speaker set.
+ 15W RMS/30 W peak per channel.
+ Inbuilt DAC.
Why We Liked It - They are a lovely wood options for your PC they have good I/O options and make a great introductory high end set.
The R980T model from the Edifier powered bookshelf speaker series is our lowest priced product review.
Regardless of their tiny stature and minimalist price tag, they resonate great presence and depth. They have been calibrated with a flared bass reflex port to counter their compact nature and get optimal bass quality. They are a classic wood design and stylishly retro in appearance. The wood helps to accentuate the sound quality.
They are a well round set of amplified speakers with some pretty decent circuitry and good quality components they offer everything similar Edifier speakers have just in a smaller package.
Each speaker is equipped with a 4-inch bass driver and a 13mm tweeter. It features dual inputs and tone control as well as volume level control for an individually tailored listening experience. They pack a 12 watt RMS power punch each, remarkable for their understated footprints.
Pros:
+ Well rounded.
+ Lowest priced.
+ Small active speakers.
+ Wood as opposed to plastic.
+ Well made enclosure, mathematically calibrated and designed with superior reflex port.
Why We Liked It - They are an ideal cheap set of monitor speakers for desktop replacement they may not be a huge leap in terms of an upgrade but they wont break the bank and again they are stylish and wooden which ultimately gives a better tone than typical budget products they are a clear contender for best cheap powered speaker.
This punchy powered speaker from Rockville is an affordably priced entry-level powered public address system speaker. It is an upgraded model of Rockville's fantastically received RPG10 that has been given all the modern conveniences to make it as current as can be.
It features a linear class A/B amplifier It and delivers a huge amount of raw power with an incredible 600 watts of peak power has great bass mids and highs. It has been efficiently designed to provide well-balanced clarity across a broad frequency response. The built-in woofer is 10 inches and has a 2-inch aluminum voice coil it is coupled with a pure titanium diaphragm compression driver and 40-degree horizontal waveguide horn which gives an ultra-wide dispersion.
Its new built-in USB and SD inputs along with Bluetooth connectivity are fantastic additions that put it in a new competitive field. The Bluetooth has been refined extensively to a high-end Bluetooth capability to ensure lag-free sound with great fidelity and zero cross-channel interference.
It has a versatile trapezoidal shape so can be used a front facing or as a monitor on its side, they have different mounting options also.
Pros:
+ Superb range of connectivity options XLR (mic/line ¼" inputs), RCAs (can be linked up) etc.
+ Low priced for P.A style speaker.
+ Rugged ABS construction and high quality components.
+ 115/230 volt switchable power.
Why We Liked It - It outperformed 5 best-selling powered speakers in blind testing it is a great product for those beginning to perform solo and it will also turn a get together into a real party.
Lastly we are taking a look at another party/ performance P.A set this time pair which are pole mounted. Thew Dual set from Costway make for an astonishingly low priced introductory public announcement set. They are an all in one package perfect for entry level performers ideal for DJ applications, karaoke parties, and even budget live music performance.
They have 12-inch woofers with 2-inch aluminum voice coils a 25 mm crystal piezo compression tweeter horns and a mini subwoofer horn to boot.
They have Bluetooth built-in along with USB and SD connections on top of the typical I/Os expected. They have 2 rugged tripod mounts and wireless remote control.
Pros:
+ Complete P.A system.
+ Cover extended frequency spectrum.
+ Versatile connectivity.
+ 2000 watts of power.
Why We Liked It - They are unbelievably priced for a full P.A whilst they aren't festival level they will make a great first P.A for part-time performers.
EQs and Other Settings - Most powered speakers have some built-in settings including EQs, volume, and acoustic space settings. These let you tune the speakers for the particular room or setting you're using them in. Acoustic space settings are only necessary for studio monitors and let you tune the speakers to your room setup. You may also need to EQ the speaker when you're not using them in conjunction with a mixer (which will have its own EQ).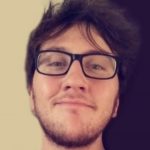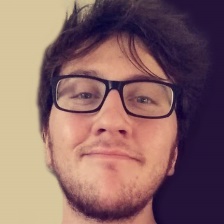 Powered Speakers Buyers Guide
From reading our reviews you can probably tell there are a few different types on the system better suited to specific tasks than others. You may also notice some products are incredibly similar out there so to help discern the differences here is our handy guide to answer some of your frequently asked questions, translate the jargon and ultimately give you the low down on powered speakers.
What to look for in powered speakers?
When shopping for powered speakers there is plenty to consider. To begin you will have to think about what you are going to use your system for, though most new models have a diverse range of uses.
Usually, we are craving better volume than a personal audio device gives us, so we need to consider a good output level that ideally doesn't guzzle power and doesn't distort at loud levels.
Things that contribute to this are endless; good reflex enclosures, quality components, dampening measures, cooling measures, modern circuitry, low impedance, quality cables, and sufficient space to reverberate to highlight but a few.
Whilst we are on the subject of space, you need to consider how much you have for your speaker system and find a set that has a suitable footprint for you.
In essence, what you really need form your speakers is a good mix of drivers to cover highs, mids and lows the wider the frequency response the more capable it will be.
What are powered speakers?
Powered speakers are active speakers that have their own power source. Put in the simplest of terms, a speaker is a device which produces audio to listen to.
In this modern era, a number of speakers are built-in or bus powered but to play audio at higher volume and still maintain the great quality you are going to need a top powered speaker.
They all function in a similar manner but their designs vary from speaker to speaker. In essence, the humble speaker has not changed very much in its lifetime. The most commonly used and best active speaker type is the dynamic speaker which was invented in the early '50s.
A speaker is a form of transducer, technically speaking it converts the electromagnetic waves it receives into sound-waves. They are comprised of a stiff cone driven by a voice coil attached to it, which is sat inside of a magnetic field. When a current is introduced the coil pushes and pulls the cone in a piston-like fashion and this is what creates the waves.
In order to accurately reproduce output audio authentic to the input speakers systems will usually comprise of multiple kinds of drivers those for high pressures and those for lower pressures as well as better suited to higher or lower frequencies. They are typically all housed in a tuned box called an enclosure. The enclosure size, design and the materials used to construct it all dramatically affect the performance of the drivers.
Speaker enclosures have to successfully separate the sound waves projected forwards from those at the rear because otherwise the two cancel one another or they will be out of phase. This causes a bad bass response so for producing and coping with low end sounds most speaker enclosures popularly have a bass reflex design over a closed box design.
Bass reflex enclosures as sometimes referred to as ported or vented boxes or sometimes even reflex ports. They use a hole which has a section of tubing or pipe that works in conjunction for fresh air intake sort of like a pipe organ. If they are built with accurate volume calculations they can be louder than a sealed enclosure.
The equation used to calculate the optimal size for the speaker is based on the Thiele/Small parameters and also takes into consideration Hoffman's Iron Law. Together they take into account the size of the diaphragm of the driver, the weight of the parts, compliance of the drivers' suspension, its mechanical resistance, voice inductance and the volume of air to mention just a few of the parameters that need consideration.
Uses of powered speakers?
The list of powered speaker uses really is pretty much endless but let us cover a few of the more typical ones.
Small powered speakers are commonly used as an output device for PC systems. The majority of modern speaker systems can be connected to other if not multiple sources simultaneously. You can get speaker systems to connect directly to your Television set for surround sound viewing. Sometimes they are called monitor speakers or bookshelf speakers. The best bookshelf speakers in the current market offer multimedia input/output options.
Many will connect wireless or via USB, so you can effortlessly hook up your music production laptop, tablet or mobile phone to your speakers.
DJs and Karaoke hosts will use powered speakers (public address systems). Bands will also use powered speakers for live performances, though they typically require something with far higher power and output levels than those we have reviewed here. For most DJ use you will need powered speakers with RCA input.
Conclusion
The vital thing to think about is whether it is for home requirements or entertaining outside of your home. If you intend to perform you will want a public address system or P.A speaker at home you will probably get away with a decent set of bookshelf speakers. If you are shopping primarily for your PC look for monitor speakers. There are plenty of products around so you can pretty much guarantee any new set will be better than stock speakers. If you plan to entertain on occasion in the home you might want something a little more high power with readily available volume reserve.
For home cinema surround sound setups you will want to make sure you have plenty of I/O options to be able to combine them how you like. If you are never without your phone or tablet and are sick of turning up a low-quality viral video, only to hear it distort further, or simply just looking to boost your volume level capabilities for sharing with friends look for a set with Bluetooth and other modern connections.
Whatever your needs hopefully the range of top rated powered speakers we have reviewed here today will help you on your way to finding you a fantastic deal.
Expert Tip
If you are looking for speakers capable of dealing with sub-bass frequencies you may find our The 10 best subwoofers for cars article buyers guide of interest.
Did You Know?
The first speakers were created for telephone calls, Thomas Edison was first to try moving the air to create sound and many followed but they had an inability to produce clear audio at low volume, the technology was quickly refocused towards producing public address systems instead.
If you've enjoyed this review by Music Critic, please leave a positive rating: