If there is one major problem we all thought would be solved by now, it's the crazy annoying headphone cords that always seem to be in the way. We've had enough of this and have searched the Internet far and wide for the best Bluetooth headphones so that we all can just focus on listening to great music while we go about our everyday business.
The music we listen to should be like adding a soundtrack to our life, but the sensation of having the perfect song accompany you while you're riding the bus or doing the dishes tends to be ruined by bad sound quality or cords getting tangled up. So let's solve this problem once and for all!
It does take some time to find the best headphones, so instead of looking at hundreds of different ones, you don't have to and can just trust this list. We've narrowed it down to only 10 headphones, but we assure you there is something for everybody here.
We know that there are a few questions you might have about Bluetooth headphones, so we'll also answer the most common questions people have about them.
The time has come for you to stop googling like a mad person, feeling like it's impossible to find the right pair of headphones. This is it. Among these ten headphones is the perfect pair for you! Whether you are looking for cheap bluetooth headphones, mid-price tag, or expensive - we've got a full range reviewed right here.
At a glance:
Our top 3 picks
Our team's top 3 recommendations
Bose QuietComfort Noise Cancelling Wireless Headphones

Sony WH-1000XM4

AKG N60NC Wireless Bluetooth Headphones

Great noise cancelling
Available in black and silver
Awesome sound
Control them with an app
20 hours of battery life when used wireless
Bluetooth connectivity & headphone jack

ANC Technology
In-Built Mic
Bluetooth
30 Hours Playtime
Superb Sound Quality

Wireless on-ear headphones
Over 20 hours of battery life when used wireless
Foldable
Available in black, white, blue and silver
Bluetooth connectivity
View the Best Set of Bluetooth Headphones, Below:
1. Bose QuietComfort Noise Cancelling Wireless Headphones
There is just something about Bose that makes them special, and our top pick. Bose audio quality is always amazing, and the brand is just one of those that gives you confidence in the product. These Bose QuietComfort Wireless Bluetooth headphones are also extremely comfortable with good padding. The Bose QC35 headphones have a rechargeable battery, and you can even get a car charger for them. The battery life is great, and you can use them for up to 20 hours if battery when using wireless. If you use them in wired mode they will last for 40 hours of battery life, which is amazing!
You can control the headphones and switch devices easily with a free app, which is a very cool thing. You can also change tracks and volume via the touch controls.
Sound
The Bose QuietComfort noise-canceling headphones have "active noise canceling", which is great if you are traveling and just want to get rid of all that annoying background noise. The sound itself is awesome. Here is a great video review where you'll actually be able to hear on wireless, the difference the noise canceling makes.
Looks
The Bose QuietComfort headphones are over-ear Bluetooth headphones that are quite big, which unfortunately is necessary for the noise canceling. But they still look good and are available in silver and black.
Pros:
+ Great noise cancelling
+ Available in black and silver
+ Awesome sound
+ Control them with an app
+ 20 hours of battery life when used wireless
+ Bluetooth connectivity & headphone jack
Why We Liked It - The Bose QC35 headphones have a timeless, tasteful design that will look modern for many years to come. We really like this design, and helps these headphones to become our top pick! We can't forget to mention the outstanding audio quality, too...
Don't overspend - Before you buy, consider how you'll use your headphones most. If it's mainly for playing MP3 files, expensive headphones can actually make the track sound worse! This is because any digital artifacts (such as "clipping", which can produce a clicking or popping sound) will be obvious, due to the superior frequency response of high-end headphones.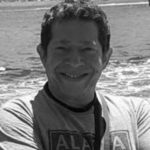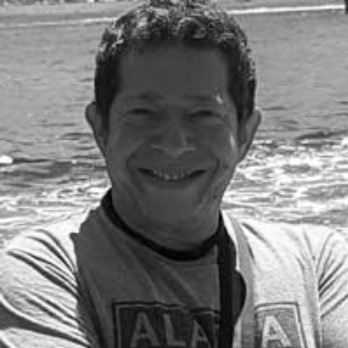 2. Sony WH-1000XM4
This is an outstanding product that's been manufactured by the always reliable Sony.
These Bluetooth headphones include active noise cancelation technology, which is highly effective and perfect for blocking out external noise, whether that's while traveling or simply at home. The ANC is so effective because of the 'Dual Noise Sensor' technology that's incorporated into them.
They're over-ear headphones that feature soft earpads. They've been designed to reduce pressure, so there's no need to worry about fatigue when worn for long periods.
As they're wireless, then they need charging, but with 30 hours of playtime from a single charge, it's unlikely you'll be caught with a flat battery. If you are, then a short, ten-minute charge will give you a whopping five hours of playtime.
Pairing is simple with your device thanks to up-to-date Bluetooth technology.
They also have an in-built microphone that's designed for crystal clear phone calls. You can operate the headphones – as well as end or accept calls – with the integrated controls too.
Pros:
+ ANC Technology
+ In-Built Mic
+ Bluetooth
+ 30 Hours Playtime
+ Superb Sound Quality
Why We Liked It - They're premium headphones that include effective ANC and offer exceptional sound quality.
3. AKG N60NC Wireless Bluetooth Headphones
Next up is a pair of headphones that are perfect if you're mostly using headphones at home or perhaps out on a walk, or at least places that aren't too noisy. These are wireless on-ear headphones, which means that they don't cancel out very much background noise. This can be a good thing though, for example if a family member is trying to communicate with you. It can also be safer if you use wireless on-ear headphones when walking where there is lots of traffic, so that you can hear cars coming.
Sound
The sound is good, but it's good to be aware of that they are on-ear and don't have any active noise cancelling, so it's good as long as you're in a pretty quiet environment. Here is a video review of these headphones that you might want to watch before buying them.
AKG Y50BT Bluetooth Headphones: How Good Are They?
Looks
The AKG N60NC Wireless headphones are foldable and quite slim, and they look really nice! They're available in black, white, blue and silver. The white ones have gold details, which are awes
Pros:
+ Wireless on-ear headphones
+ Over 20 hours of battery life when used wireless
+ Foldable
+ Available in black, white, blue and silver
+ Bluetooth connectivity
Why We Liked It -These AKG N60NC Wireless headphones have more than 20 hours of battery life when you use them without the cord, which is great. The AKG N60NC Wireless headphones are foldable, so they are easy to store and bring with you.
Bluetooth Version - At CES 2020, Bluetooth announced version 5.2, which introduced LE (Low energy) Audio. This is important, as the decoding process now draws less power, meaning longer battery life. However, the big news is "audio sharing", where two or more bluetooth headphones can listen to audio from the same device. This feature is only available with Bluetooth 5.2, so check the specs before you buy.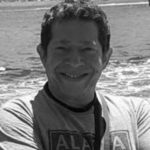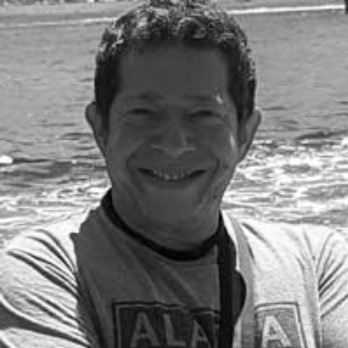 4. Optoma NuForce BE2 Wireless Bluetooth Earphones
Perhaps you want to find a great Bluetooth headset to replace the ones that came included with your smartphone? Optoma NuForce BE2 are designed to suit Apple's products perfectly, so if you have an iPhone, iPad, Apple watch or Mac laptop, these are great! They have patented Spin Fit Twin Blade ear tips that are designed to make them comfortable, no matter how big or small your ears are! The battery life is much shorter on these than the headphones we've looked at so far, only 10 hours, but on the other hand, they're much smaller, so that's the explanation for that.
The cables are Kevlar reinforced, which we think is pretty cool, so they should be really durable, which is not something that can be said about all earphones. They're also water and weather resistant, which means that you can sweat all you want and it won't affect th
Sound
The sound is pretty decent if you consider that they are just small Bluetooth earphones, we can't complain! Here is a video review that we think you might want to watch!
BEST HEADPHONES OF 2017! - PLUS THEY'RE CHEAP!
Pros:
+ In-ear bluetooth earphones
+ 10 hours battery life
+ Water resistant
+ Kevlar reinforced cables
+ Special tips that fit every ear
+ Bluetooth connectivity
Why We Liked It -The earphones are really small and easily portable and are available in white and black. Stay inside the wireless range, and enjoy the Optoma NuForce BE2's!
5. Marshall Mid ANC Bluetooth Headphones
Who doesn't love Marshall? These Marshall Mid ANC headphones are wonderful and are a really good way of treating yourself when you feel like you deserve something extra.
Sound
There is definitely nothing to complain about with this Marshall Mid ANC Bluetooth headset, it delivers the sound you expect it to, and it's a very nice experience to use it. The Marshall Mid ANC headphones don't have any noise cancelling, so they're best used in reasonably quiet environments. Here is a good video review that will show you what they're all about.
Marshall Mid Bluetooth Headphones - Hands On Review
Looks
The Marshall Mid ANC headphones have the classic Marshall design with black vinyl, solid metal hinges, and brass details and the quality is outstanding. They are on-ear headphones when they look the best!
Pros:
+ High-quality
+ 30 hours battery life when used wireless
+ Foldable
+ Fantastic on-ear headphones to buy
Why We Liked It -The sound is of course among the best on this list, but the thing that really makes them stand out is the battery time. They will last you for over 30 hours used wireless!
6. Audio-Technica ATH-SR5BTWH Bluetooth Wireless Headphone Set
Let's take a look at this Bluetooth wireless headphone set from Audio-Technica. They have soft memory foam ear pads that make them comfortable. The battery is supposed to last up to 38 hours of battery, which is amazing! They remember up to eight Bluetooth wireless devices.
Sound
The headphones have ok sound, but the bass is lacking. But if you don't care too much about bass, you'll be fine. Here is a review that honestly tells you all the pros and cons about these headphones
Audio Technica SR5BT Reviewed - Urban Wireless Bluetooth Headset
Looks
The design is really the best thing about these headphones. They're available in white, black and navy/brown, and they look more like a fashion accessory than a pair of wireless headphones
Pros:
38 hours of battery life when used wireless
Sleek design
On-ear
Comfortable
Why We Liked It - The 38 hours of battery life is the simple reason why we like this product!
7. Sennheiser Momentum Wireless On-Ear Headphones
Sennheiser is an amazing brand that makes great headphones and we are really in love with these Sennheiser Momentum Wireless noise-cancelling headphones! They are on-ear, closed back as opposed to open-back headphones, and they offer a 2-year warranty. There are two versions of this pair of wireless headphones, one for Android phones and one for iPhones, so that they really work well with whatever device you're listening to.
Sound
The Sennheiser Momentum Wireless noise-cancelling headphones use "active noise cancelling", so it's a little bit like a superhero using the villain's powers to strike back! They do leak a little bit, so the people on the bus might be able to guess what you're listening to. The bass in these headphones is great and overall sound quality is amazing! Here is a video review that we think is really good, that tells you absolutely everything there is to know about the headphones.
Sennheiser Momentum 2.0 on ear review
Looks
The Sennheiser Momentum Wireless noise-cancelling headphones are foldable, so they can be stored and brought to places in a little pouch they come with. Perfect for throwing into your bag when you're on the go or packing for a vacation. The ear pads are really soft and fit well to your ears, however, they're not super comfortable if you're wearing glasses.
The headphones are available in black, silver and ivory, and they look really nice in all those colors. One thing that is really cool, and that we think makes the Sennheiser Momentums special, is that the logo on the ear pad changes color with temperature! Check out the Sennheiser PXC, Sennheiser HD1 or Sennheiser HD headphones as alternatives.
Pros:
+ Active noise cancelling
+ 22 hours battery life
+ Available in black, silver and ivory
+ Color-changing logo
+ On-ear closed back headphones
+ Amazing overall sound quality
Why We Liked It - The sound is really good through the Sennheiser headphones, and even though the headphones are on-ear, they isolate background noise very well.
8. Shure SE846-CL Sound Isolating HD Earphones
Have $1000 to spare? If you do and are a true audiophile you might want to check these earphones from Shure out. This is not your normal earphone, these are some of the most high-end earphones you can find. Just opening the box gives you a luxurious feeling, and you will need to keep it to keep them in. You don't want to just simply throw the earphones in your bag when your leaving the house, you will need to be careful with them, because after all it's quite an investment.
Sound
The sound is probably better than anything you've ever heard before. Just the fact that they have active noise cancelling even though they are little earphones is amazing and unique. Check out this review and you'll see what we mean.
$1000 Earphones! (Shure SE846 Unboxing & Test)
Looks
The earphones look really cool, because they're translucent and you can see the technology that goes in them. Just by looking at them you'll realize that they're not anything like the earphones you get included with your smartphone or pick up at the Dollar store, this is really something else.
Pros:
+ Probably the best earphones in the world
+ Active noise cancelling
+ Amazing audio quality
Why We Liked It -The earphones come with lots of little gadgets, for example different ear adapters so that you can find ones that work well for your ears. Another thing that comes with them is a different filter that you can change that will change the sound, for example if you want punchier bass or a brighter sound.
9. Sony Premium Noise Cancelling Bluetooth Headphones
If you want Bluetooth neckband headphones but are worried about losing them since they're so small, these Sony MDR100ABN headphones could be the solution to your problem. They feature a behind-neck design, so the earplugs are connected to a sort of collar that you have to wear when you use the headphones.
The neckband vibrates when you get incoming phone calls, which is pretty cool. The Sony MDR100ABN headphones have active noise cancelling, which is quite rare in earphones, but it seems like it affects the sound quality a bit, so it's probably better to save the noise cancelling for the times that you really need it.
The battery life is up to 10 hours when you use the noise cancelling but will of course be longer if it's not on.
Sound
It's really good that the Sony MDR100ABN headphones have active noise cancelling, for those annoying flights and bus rides, and the sound are good enough. Here is a good video review we think you should check out if you want to learn more about these noise-cancelling headphones.
$1000 Earphones! (Shure SE846 Unboxing & Test)
Looks
The noise-cancelling headphones are available in black and white and have a classy but discreet design that many people prefer over just have the earphones and nothing else.
Pros:
+ Available in black and white
+ Behind-neck design
+ 10 hours battery life
+ Active noise cancelling
Why We Liked It - Quite simply, we like Sony WI1000X headphones or the fact they are small and portable! See the Sony WH1000XM2 or Sony MDR1000X as alternatives.
10. B&O PLAY by Bang & Olufsen Over-Ear Wireless Headphones
We want to finish off this list with really great headphones, and the most natural way to go is Bang & Olufsen, they always have some of the very best products when it comes to sound.
These B&O PLAY headphones are great when you want to treat yourself. The headphones provide you with great sound, but you do save a little bit of money since they lack active noise cancelling. They're easy to use and a single touch is enough to answer phone calls via the touch controls, change track or adjust the volume, and you can use them while wearing gloves.
The battery time is up to 20 hours, which is really good, but you can of course use them with the cord if you run out of battery or want to increase the sound quality.
Most often it's actually better to buy high audio quality headphones. You might feel like you're saving money when you buy the cheap price tag headphones, but to be honest, how often do those headphones last? If you end up buying new ones every six months you should just save yourself the time and trouble and spend the money in the beginning. That way you'll be able to enjoy great sound quality and comfort all the time and it will save you money in the long run.
Sound
As we mentioned, Bang & Olufsen never disappoint, and the sound of the B&O PLAY headphone set is exceptional. If you're still not sure, go ahead and watch this YouTube video that will tell you everything you need to know about the headphones you can buy on amazon.
Bang & Olufsen H7 Wireless Headphones - Review
Looks
The B&O PLAY headphones look great, and are made from anodized aluminum, soft memory foam and genuine lambskin leather. They're available in grey and natural, which is a beige color.
Pros:
+ High build quality
+ 20 hours battery life
+ Lambskin leather
Why We Liked It - We really feel like these B&O PLAY headphones are a good investment, and you'll be able to enjoy great music for many years to come.
Active noise-canceling - ANC works by using small microphones to monitor low-frequency noise, and neutralising it before it reaches the ear. (Technically, it creates a 180 degree phase-inverted signal, mixes it with the audio, and the two sounds cancel each other out.) ANC technology also protects your hearing: you don't need to increase the volume to overcome outside noises, so your ears are not exposed to dangerously-high decibel levels.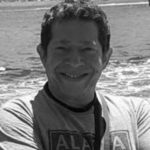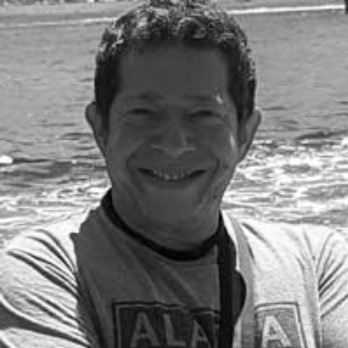 Bluetooth Headphones Buyers Guide
We're really hoping that you've been able to find the perfect pair of Bluetooth headphones for you in our list! If you haven't done so already, go back and watch the YouTube videos we've linked to, which will provide you with great additional information about all the different headphones to buy.
If you are having difficulty choosing between the different products, make your own list of pros and cons, sometimes that the most effective way of making a decision, because it allows you to see more clearly how good/bad they are compared to each other.
If you still have a couple of questions about the different Bluetooth headphones you can buy, stick around to read our answers to the most frequently asked questions about them!
What are Bluetooth Headphones?
Bluetooth headphones are exactly what it sounds like, headphones that you can use wireless and connect to your device via Bluetooth. The good thing about them is that you don't have to think about an annoying cord getting tangled up and being in the way, which can be a great relief! It also means that you don't have to have your phone in your pocket, as long as it's close by.
There are pros and cons, as with everything else. The biggest pro is, as we mentioned, that you don't need that annoying cord. On the other hand, that means that you have to remember to charge the headphones, otherwise you'll have to plug them in via a headphone jack anyway. Most of the headphones on this list have very long battery life, though. If your battery lasts for 30 hours, you won't actually have to charge them very often, since you probably don't listen to music 30 hours straight.
Bluetooth headphones come in all shapes and sizes. We have included earphones, on-ear headphones and over-ear headphones in our list. We'll try to break it down to you so that you know the advantages of all three.
Let's start with the earphones. Bluetooth connectivity earphones can fittingly be described as your normal earphones that came with your phone, only wireless. And to be honest, isn't the cord the thing that makes you disliking those earphones? With Bluetooth earphones you'll never again have to untangle an unruly mess ever again! The advantage of Bluetooth earphones as opposed to headphones is that they are extremely easy to bring with you in your pocket or bag.
The next step is on-ear headphones. It's easy to mistake these for over-ear, since they are both models that are pretty big and chunky with ear cups, but the models are what they sound like. On-ear headphones only cover part of your ear, and the ear cups are pressing on your ear, because they are not big enough to go around it.
Many people choose to buy on-ear headphones because they offer good sound without being to bulky, and they are often foldable and easy to bring with you. They are the best-looking kind of headphone too, and often come in nice, trendy colors.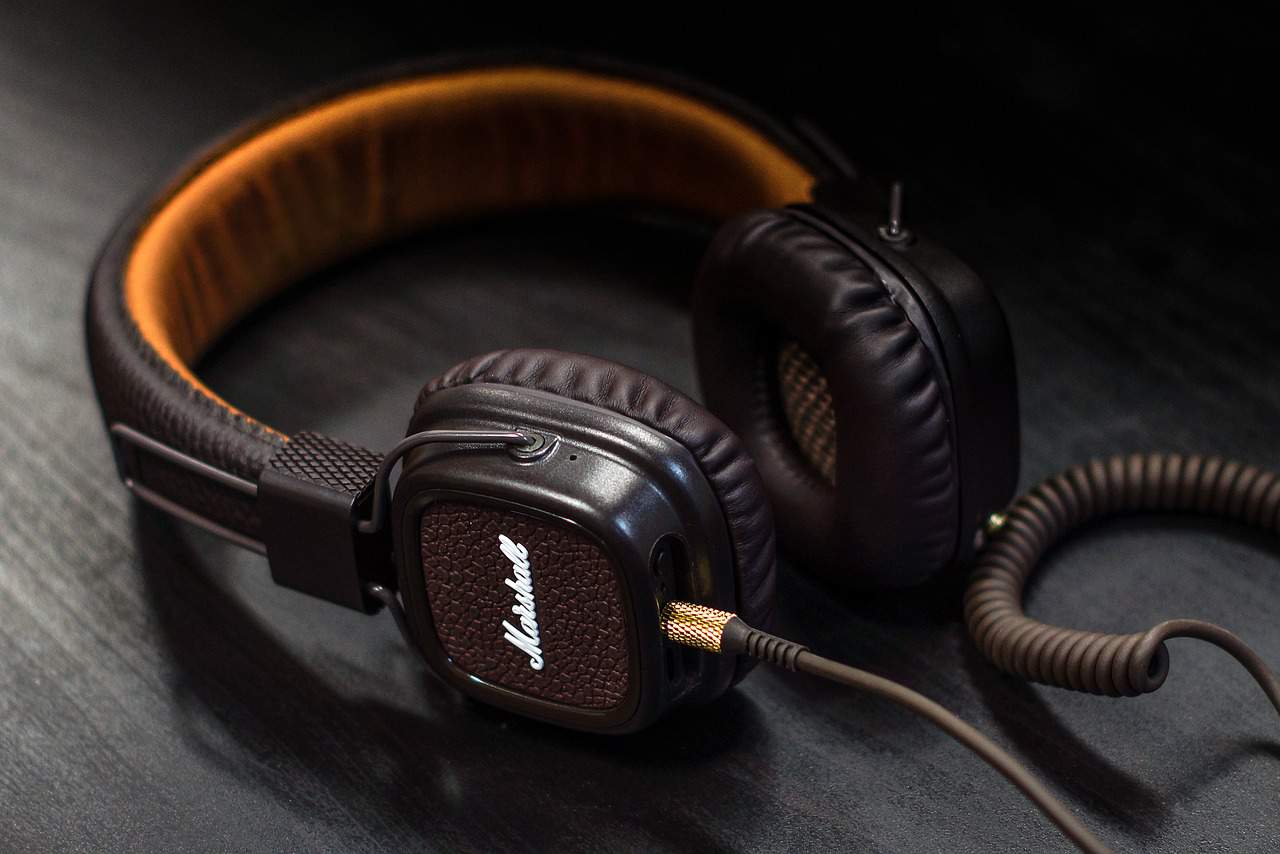 The biggest kind of headphones is over-ear, and they are the best kind if you want some really high-quality tunes.
Just the fact that they cover your entire ear blocks out background noise, but some of them has active noise cancelling.
Active noise cancelling means that the headphone's technology picks up the background noise and neutralizes it.
If you're, for example, sitting on an airplane, you won't be able to hear the engines. The noise cancelling works best for low-pitched background noise, so screaming babies and fire alarms will still come through.
Is the Sound and Build Quality Compromised at all With Bluetooth Headphones?
Yes, the sound is a bit compromised, but that doesn't necessarily mean that it's a bad option. Think about it, how many bad-wired headphones are there out there? The answer is: a lot. So, just because a pair of headphones is wired doesn't mean that the sound is good. The opposite is true too. Wireless headphones can often be better than cheap price tag wired headphones.
Sure, if you're a sound geek and very interested in getting the most perfect listening experience, you might want to look elsewhere, but if you're just a casual music listener, you'll probably not notice much of a difference if you go for high build quality headphones.
Do all Bluetooth Headphones Come with Noise Cancelling?
No, all Bluetooth Headphones don't have noise cancelling. Most often it's just over-ear headphones that have it, and then not all of them do. But if you want noise cancelling, look for over-ear headphones. They are what they sound like, headphones where the ear cup covers your entire ear, as opposed to on-ear headphones. Getting wireless noise-cancelling headphones is a very good idea, indeed.
How do you Charge Bluetooth Headphones?
You can charge your headphones via USB that you connect to your laptop. Theoretically, if you have for example a phone charger that you can plug a USB cable into, you can plug the headphones in through that if you don't have a laptop. There are also car chargers you can use for your headphones.
Can Bluetooth Headphones be Used During Physical Exercise?
Yes, Bluetooth headphones can be used during physical exercise! In fact, they are perfect for it! Because when you're running, lifting weights or doing Pilates, you don't want to have a cord that gets in the way. Trust us, it can be pretty painful when you accidentally pull out the earphones from your ears…
Best Rated Bluetooth Headphones of 2022
If we were to decide what Bluetooth headphones are the best, we would pick the first headphones on our list, from Bose. Bose have everything we want, and if you don't know what we mean, go back and read the review again!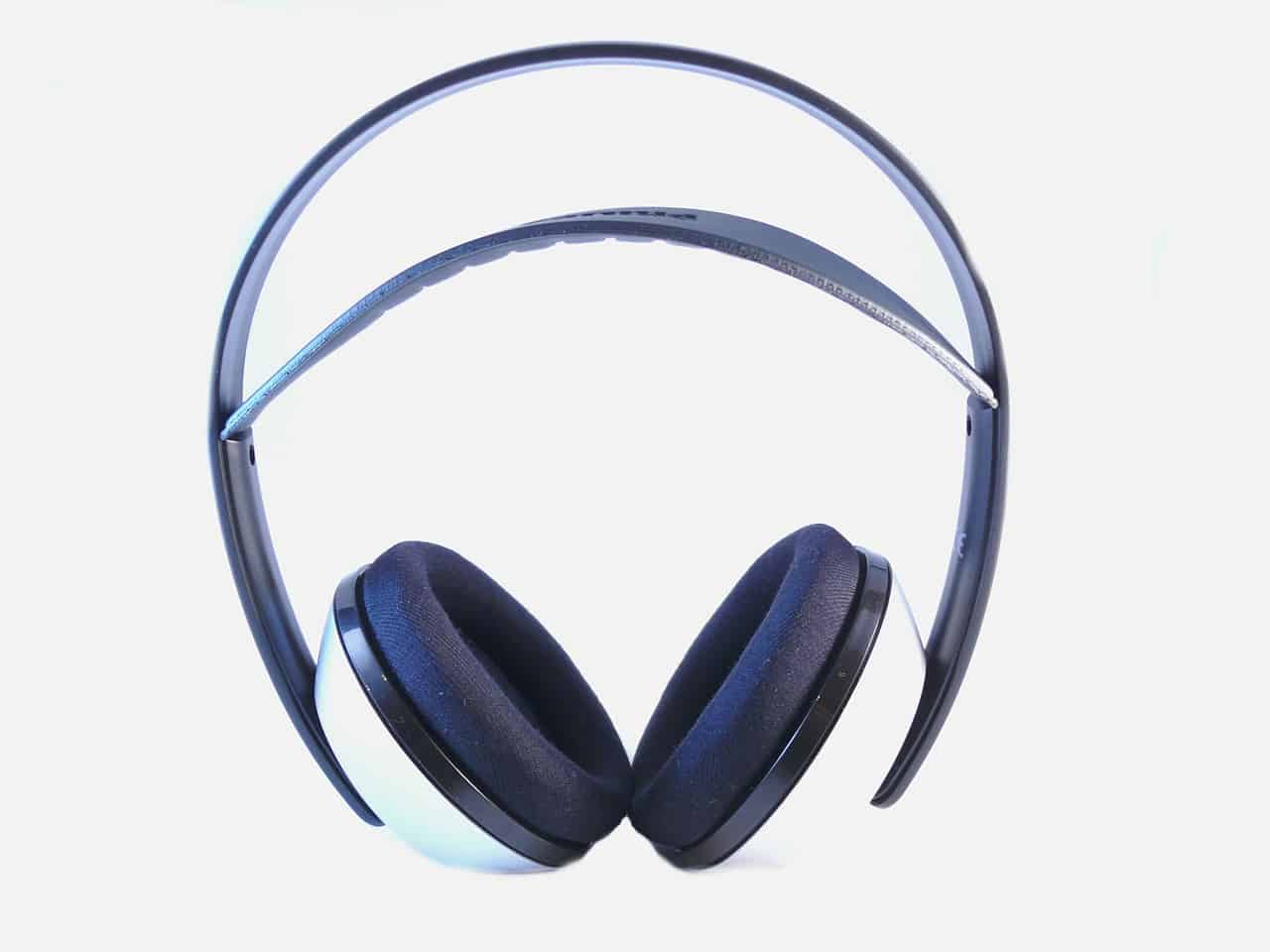 But it's important to be aware that the best headphones for you might not be the best for somebody else. We all have different needs. Think about if you need earphones, on-ear or over-ear headphones, and also consider how much battery life you need. The design can be important to some people, and irrelevant to others. Read reviews and listen to recommendations, but remember that at the end of the day, you're the one that needs to like them!
If you've enjoyed this review by Music Critic, please leave a positive rating: